Music is personal expression. And rapper Nick Cannon is taking full advantage of that expression to share a message to his kids, as he raps about their moms, saying that they are not all in "agreeance."
In the Instagram posted video, the 41-year-old father of, soon-to-be eight, in a freestyle rap said, "I gotta say something to all of my kids, your daddy gonna love you whatever it is. All of my children will always be friends, even if their mamas not in agreeance."
Cannon wants all of his children to get along even if the mother's don't.
Later on in the Instagram post, Cannon added, "Cannon's a gang and we're in allegiance. Cannon's the name and they can achieve it."
He wrapped up his freestyle by rapping, "all of my baby mamas" there's "no drama, no politics."
Cannon is currently father to seven children with four different women :
11-year-old twins Monroe and Moroccan with ex-wife Mariah Carey
5-year-old Golden "Sagon" and 1-year-old Powerful Queen with Brittany Bell
1-year-old twins Zion and Zillion with Abby De La Rosa
Zen – who sadly died at 5-months-old in December 2021 – with Alyssa Scott
Nick is currently expecting his eighth child, a baby boy, with Bre Tiesi. In a recent interview, the Wild N' Out star confirmed that he has even more kids on the way this year. Fans are speculating that in addition to Bre Tiesi's baby boy, Cannon's family will possibly grow by three more little ones.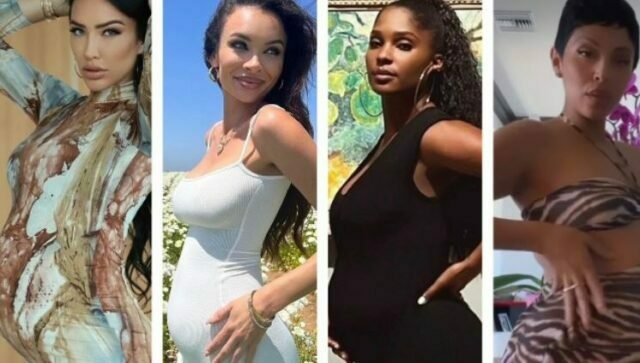 Nick responded to the speculation in an episode of the Lip Service podcast saying, "three babies on the way," joking: "When you say 'on the way… ' What count are you at? Let's just put it this way … the stork is on the way."
We will just have to wait and see who the stork delivers a bundle of joy to in 2022/2023.
What are you thoughts? We want to hear from you! Sound-off and comment below!

Post Views:
283